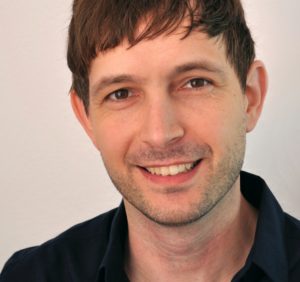 Stephan Willing is a German composer and music producer for film and media best known for Andromeda, Test Of Courage and Calvin Fragmenti. His work is remarkable for thrilling, exhilarating, both vigorous and gentle emotions sneaking under the listener's skin. Among feature films and short films including commercial compositions for brands such as Mercedes Benz or Audi, he composed and produced music for the short film Test of Courage (directed by Rena Dumont) which earned him the Award Of Excellence for Individual Achievement in Music by Southern Shorts Awards.
He recorded and produced the score for the sci-fi drama Origin: Beyond the Impact together with producer and director Jeff Patton at Warner Brothers Scoring Stage. The lineup of the big orchestra comprised world-class musicians like the flutist Sara Anton or Tina Guo on Cello (Inception, X-Men, Iron Man 2). Jeff Atmajian (King Kong, Sixth Sense, The Hunger Games) one of the top orchestrators in LA orchestrated and conducted the score. Recently, Willing composed and produced music for the short film Andromeda (a Sci-Fi, action, drama directed by Emily Dean) recorded with the F.A.M.E.'S. Project Orchestra in Macedonia. Besides fantasy and sci-fi projects, he scored the short film"Hans im Pech"(a comedy/satire directed by Rena Dumont) with succeeding recordings of a jazz band in the Residence Theatre in Munich.
Willing's passion for music is rooted in the early age of being a singer and songwriter collaborating with artists and musicians from all over the world. He studied education music with the focus on classical and jazz music and completed his Master's Degree at "Staatliche Hochschule für Musik" in Trossingen. More than one decade of training piano including lessons with Peter Nelson made him a virtuoso pianist. Willing is also experienced in conducting choirs and orchestra.
For more information about his projects visit IMDb.
2018 Winner Festival Award for Best Score – Short Andromeda by FilmQuest
2018 Nominee Festival Award for Best Score Andromeda by FilmQuest
2017 Southern Shorts Awards / Award of Excellence for individual achievement in music for "Test of Courage"